Welcome to Kefallonia. The kingdom of Ulysses. The native land of the magnanimous / megathymous Kefallonians.
See, Sun and Civilization: elements that Kefallonia provides abundantly.
King Kefalos and Aenios Zeus welcome you to their distant and dreamlike kingdom.
The mythical land of Taphius, the island that the Olympian Gods and Nymphs adored might be your home country as well, that will never let you down.
Let this welcoming place be your home. A home opened to the autumn light, a warm embrace in the sweet dawns of the winter, a land in the thousand aromas of the spring, a sea-home bathed in the summer colours.
A home country that is always eagerly waiting for you… Like us, who are waiting you arrival in our MONTEDUCA Apartments in order to make your holidays an unforgettable experience.
DON'T FORGET:
Keep the beaches clean.
Be aware of Nature conservation. Protect the forests form fire.
Taste the local products. Before you leave Kefallonia, buy some souvenirs.
In every corner in Kefallonia, a warm smile is awaiting you

GIANNIS DUKAS EVΙ LIVADA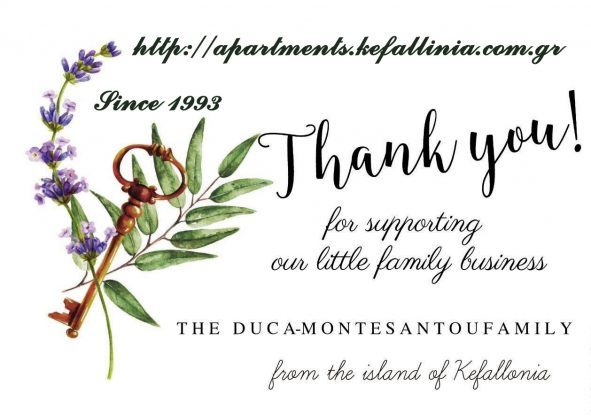 MonteDuca Holiday apartments IN ARGOSTOLI
Newly renovated, completely equipped, cosy, self-catering and comfortable studios and apartments in a tranquil place in Argostoli. Near De Bosset Bridge.
Apartments range from studios to bedroom-and-living-room sleeping 2-4 persons. In the bedrooms the double-beds are of big size, while in the living room the modern sofas become comfortable beds.
All of them are spacious with air-conditioning, free Wi-Fi Access, TV, bathroom with shower, washing machine and hairdryer, kitchen with stove, fridge, and all the necessary modern appliances. Bath towels and bed linen provided. Extra towels upon request. Some apartments have private balcony, while others common open terrace / atrium furnished with table, chairs and tent.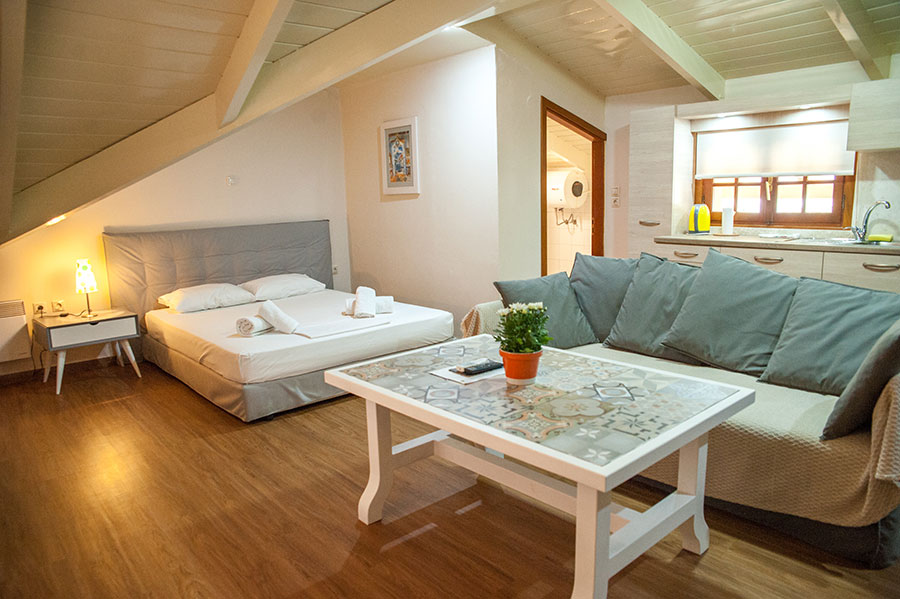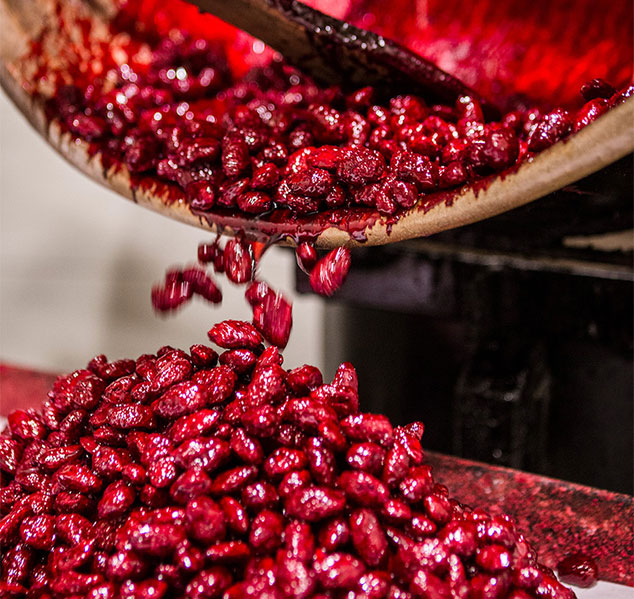 LOCAL TASTES / GASTRONOMY
Don't forget to taste the sweets: MANTOLES, CONFETTO, BARBOULE, PASTELI, MANTOLATO, PUDDING and MYZITHRA-PIE.
Don't forget to buy the local embroidery (Harokopio workshop, Argostoli, Harokopou str).
All the products are to be found in shops of Local Products, in Super Markets and in the Production areas.
RELAX & UNWIND
MonteDuca Holiday apartments