Books on local history, mythology, on our sea tradition (from 12 to 35 €)
"Short (concise) History of Kefallonia. From the pre-history, to the 20th c." ODYSSEIA Publication (12 €)
The rich history of Kefallonia is given in a "digestible" and understandable way. The book is decorated with unknown visual material.
The Castle of Saint George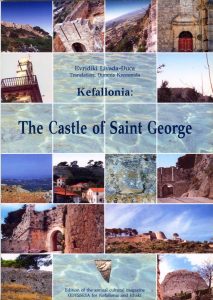 "Ancient Myths and Legends of Kefallonia and Ithaca" ODYSSEIA Publication (12 €)
The mythological past of Kefallonia and Ithaca is indeed admirable. The research of myths, the critical thinking, the power of etymology, the knowledge of the toponyms and the names of the mythological figures and heroes in connection with the excavation results give new dimensions to what we all consider to be mythology.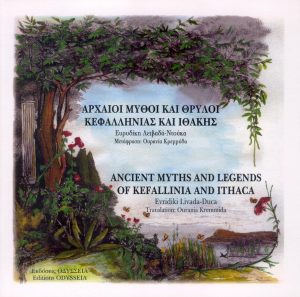 "Under the Riggings of the Sea in Wind-Rose Lines" ODYSSEIA Publication (35€)
Maps, Ports, Coastal landscapes of Kefallonia and Ithaca. From the Archive and Collection of Evridiki Livada Duca. About winds and riggings. Two special entries: The siege of the Castle of Saint George by the united Venetian and Spain armadas (1500). The naval battle of Lepanto (Echinades) (1571). New evidence.